3M Paedodontic Zirconia Crowns Refill
After extensive research, innovation, commitment to beauty and dedication to quality- while lowering cost- are changing the current standards of preformed dental crowns forever. Introducing our very exclusive, fit for all "Signature Crowns" for the new generation.
No more frustrations experiencing with the aesthetically unpleasing color of stainless steel crowns and the high pricing of available white crowns in market.
INDICATIONS:
Single crowns
8 Unit bridges with upto 4 pontics in the anterior region
Inlay and Onlay bridges
Primary telescopes
Custom Zirconia abutments for a wide variety of implant systems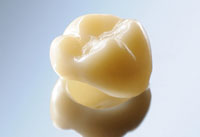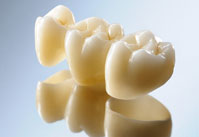 ADAVANTAGES:
Smooth Surface

 

which prevents bacterial build-up
More than

 

1000MPa Flexural Strength
Contour options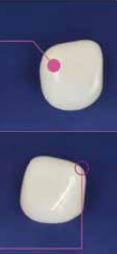 Universal contour (centrals/laterals)
Universally shaped central and lateral incisors.
Can be used as a left or a right
Reduces selection options
Naturally Symmetricalesthetic outcome
Contoured (right/left)
Enhanced esthetic results
Rounded distal corner to create specific crowns for centrals and laterals
Length Options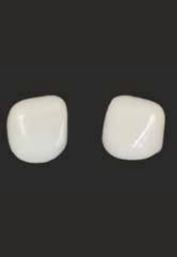 Universal length crowns designed to fit best in all cases
Reduces inventory
Suffices economical practice
Incredible results
Posterior Sizing: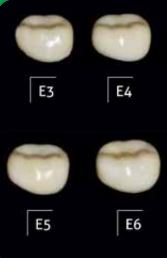 Available in 6 sizes, accurately designed to fit any size of tooth
Reduces inventory and occupies less space
Suffices economical practice
Incredible results
Posterior Sizing: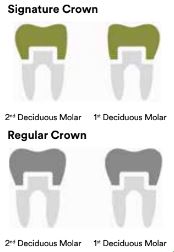 Distal margins of first deciduous molars are relatively flattened so as to fit best in all cases
Mesial margins of second deciduous molars are relatively flatter
This design facilitates smoother fitting of the crown while placing 1st & 2nd molar crowns together
Superior Quality material:
Strength about 1000 Mpa (LAVA Esthetic), 6 times the biting force of a child
Small, consistent grain size- Cuboid Zirconia
Translucency similar to natural tooth
Feathered margins:
0.30 mm thin feather edged margins.
Optimum thickness as compared to any average available zirconia crown.
Achieves higher gingival acceptance
Emergency profile is much more natural looking
Food and plaque do not get accumulated under the crown.